Adventure of Sinbad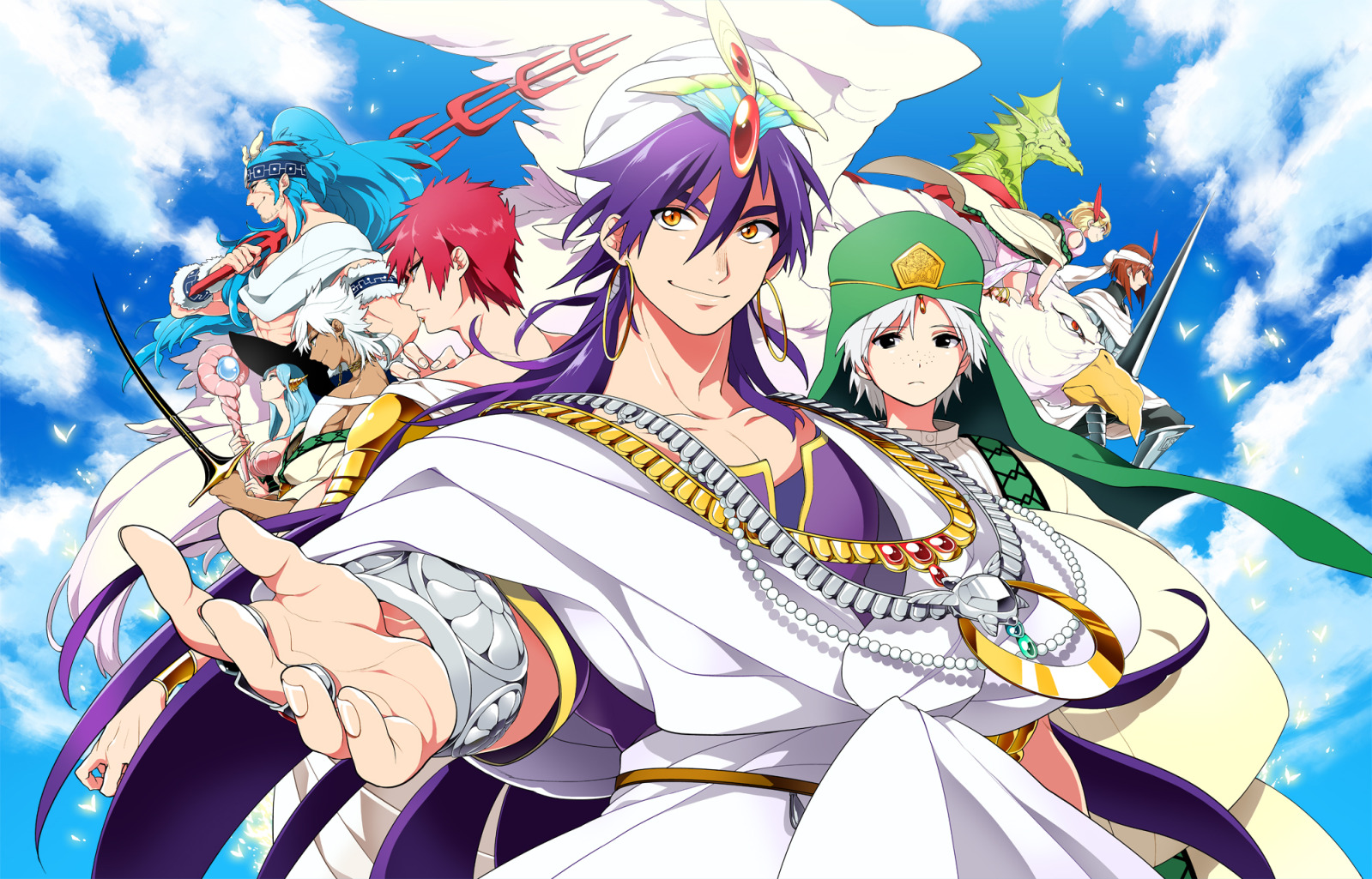 Magi: Adventure of Sinbad is getting its own TV anime series! Sinbad was one of the better characters from the show Magi. Even though his role wasn't as large as it should have been in my opinion, it looks like he'll be getting a redemption. Airing this April, *Magi: Adventure of Sinbad *will follow the story of a young Sinbad and his progression to becoming a king. A series of 5 OVAs were released with the manga under the same name and were met with relative success.  It also appears as though they will have the same voice actors from both the show and the OVA, with only minor changes.
In Magi: The Labyrinth of Magic and Magi: The Kingdom of Magic I can honestly say that Sinbad was one of my favorite characters. He was intriguing, mysterious, likable, and just plain badass. I don't think anyone can help but think he's the coolest thing. That's why I'm super excited to see his story made into a TV series. Magi may have had its ups and downs, but story and characters were always solid. At this point, I haven't personally seen the OVA series, but I'm using this as an excuse for getting caught up. It seems to have received generally good reviews though.
All we know so far, is that it follows Sinbad in his younger days; approximately 30 years previous to the events in Magi: The Labyrinth of Magic. There are loads of questions that they can answer about Sinbad, as he was shrouded in some kind of shiny, grand mystery in both shows. Honestly, just having Sinbad as a main character is nearly enough of a draw for anyone that has seen Magi. If you haven't seen Magi, I would certainly recommend it. It takes good aspects of many of the shounen that are out there and rolls them into a nice, neat ball of good show. It isn't perfect of course, but it seems to be often overlooked. Definitely worth the time to watch, even if it is just to fall in love with Sinbad for the April airing of *Adventure of *Sinbad!