Warning: This Post May Contain Some Spoilers.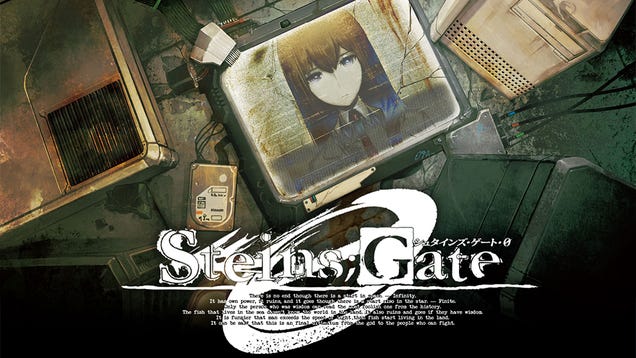 There are few anime that are as well laid out and crafted as Steins; Gate. It was released in 2011 and is largely considered to be one of the pinnacle examples of what anime has to offer, by myself, and by the anime community in general. Not only that, but I personally consider Steins; Gate to have a near perfect ending to its 24 episode and 1 OVA run. Hence, with that knowledge in mind, one can understand my apprehension and hesitancy when I came to realize earlier this year that Steins; Gate, the anime, would be getting another season, along with an addition to the Steins; Gate visual novel. My initial thoughts concerning the anime ran something along the lines of: "oh oh that doesn't sound wise, and why do they need a sequel, it already had a great ending." However, with holding Steins; Gate in such high regard, I figured I should at least gather more information about this new addition to the universe, going by the name of Steins; Gate 0. What I found out was that not much is known about the sequel, but I still thought that the information that we do have is worth sharing, along with my brief opinion on said information of course. So without further ado, lets lay out Steins; Gate 0.
Steins; Gate 0 was officially announced in March 2015. With this declaration we were informed that Steins; Gate would be getting a true sequel in the form of both an anime and a visual novel that  will both tell a single new tale. This story that will be told is apparently very significant to the overall plot of the Steins; Gate universe and is not just a light stroll down memory lane. It is something that will be worth watching, and I would expect nothing less from a Steins; Gate sequel. The question is what will be addressed in this sequel that is worthy of being told? This next paragraph contains spoilers, but I will try to be as vague as possible to stick to our theme of steering clear of spoilers. In the original Steins; Gate we reach a point where the main character, Okabe, loses all hope for saving all his friends until he gets a message from his future, alternate  self, stating he has spent his life figuring out how to skip from the beta world-line they are in, to the perfect world-line. The Okabe we follow in the original series then acts on this information in the hopes of making it to the perfect world.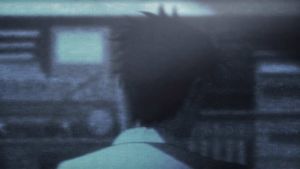 A glimpse into the future….and into Steins; Gate 0 perhaps?
This is where Steins; Gate 0 sneaks in. The show (and visual novel) plan to follow the future Okabe from the alternate timeline who will eventually contact the Okabe we followed in the original Steins; Gate in order to tell him how to reach the perfect world line. This story has been followed before in *The Epigraph Trilogy, *which was in manga and light novel form.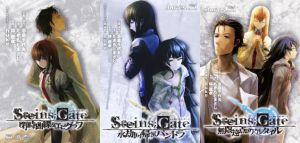 With this being said though, besides having the visual novel and anime follow the same basic plot of the manga and light novels, it is very possible that many of the details and the final direction Steins; Gate 0 takes could be completely different when compared to The Epigraph Trilogy. There is still very little known about the show. What I have mentioned here is pretty much all the info we have at this time about Steins; Gate 0. Only time will tell what else we should expect from this much anticipated sequel.
As mentioned before I was originally apprehensive about the idea of adding onto an already brilliant show. However, after researching the little information that is out there about Steins; Gate 0, I must say that I am at the very least, cautiously optimistic about the new show. If done right, I would love to see how the future Okabe got to where we briefly see him in the original Steins; Gate. This addition could be another masterpiece and I am certainly interested in hearing more, and I now cannot wait for it to air. In reality though, I really just hope the show continues its unofficial push with the drink of intellectuals.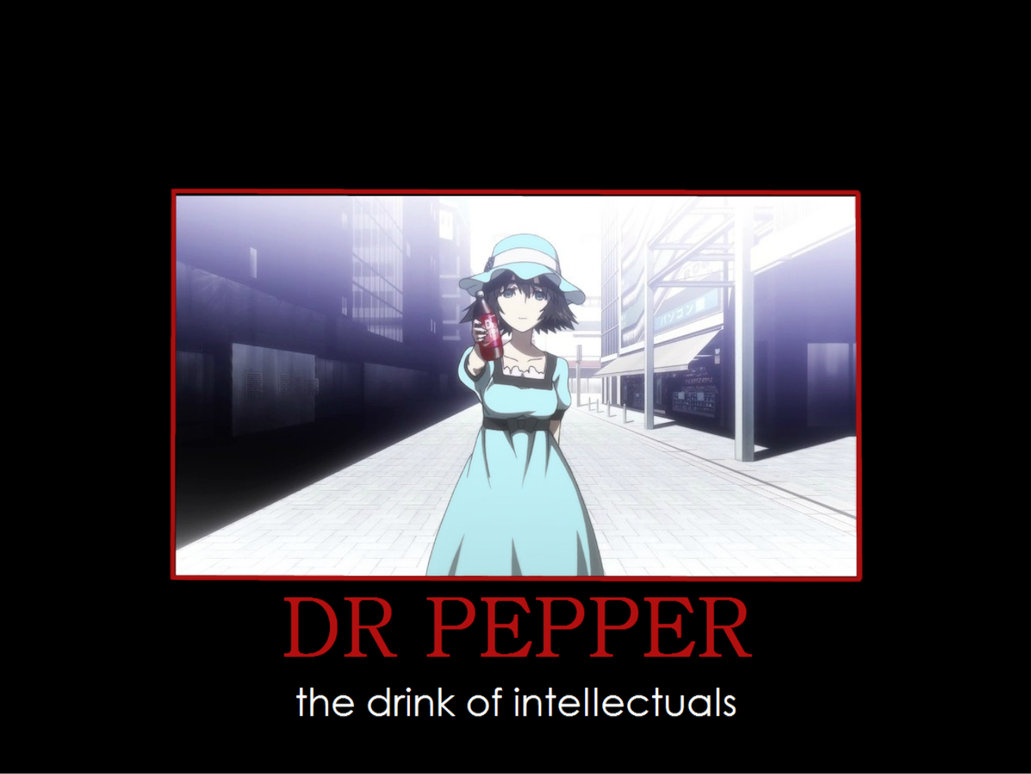 I now leave you all with the official teaser video, and the only media we have thus far on Steins; Gate 0.